Frequently Asked Questions
This depends on the size of the website, and if all the relevant logos, pictures and any other documentation are handed over to us on time, for a small website design it is usually completed within 7 – 10 days from the documents being handed over.
If you have a logo that is great, if you do not have a logo we can arrange for one to be made for you, just let us know.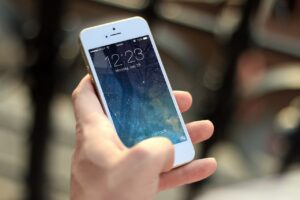 ---
---
Your Domain name and hosting
Domain and hosting
A domain name is the title of your website, this is the website address you advertise or give out to your customer's. Choosing your domain name is a personal and unique choice, its a relatively easy process, I can send you a link, you purchase a domain name, which is usually between £10.00 – £20.00 for the year, there are more expensive domain names, depending on the uniqueness of the title.
Hosting provides a safe place for your website files to be stored online, without hosting we would have nowhere to store are data, files and web pages. Hosting is not expensive and can be added to part of your domain costs.
Both Domain and hosting can be obtained throw a safe link I can send you by email, or by clicking button below. When you have purchased your domain and hosting, you now own the registered domain / name of your business, from here I can take over
Maintenance packages
In order for your website to run smoothly, stay secure and fast, there are software components that are known as plugins on the back end of the website that need to be continuously updated, I offer a maintenance package that covers my time to update these plugins to ensure that your website runs smoothly and is safe and secure. Without these updates your site can slow down and break.
Website maintenance and alteration packages
When your website is built and you are happy with the finished site, you have options for maintenance packages below if needed,
Option 1 – Plugin updates / back ups, small alterations and maintenance ( no role over )
– £75.00 per month
Option 2 – Plugin updates / back ups, 60 minutes development time – alterations to text / pictures / prices ( no role over )
– £150.00 per month